Paul D. Allen, MAFPL, CFP®, EA
Financial Advisor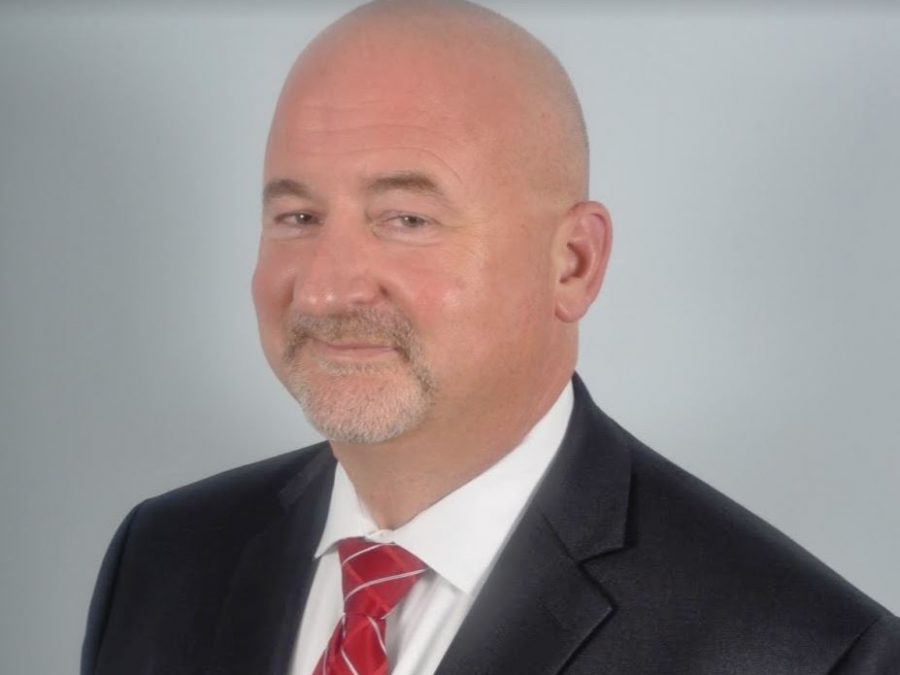 Just the Facts: 
Spouse: Tade Stone Allen 

Children: 3

US Navy: 23 years, 8 months, 18 days

Education: M.A. in Financial Planning and Law from Regent University School of Law

Credentials: CFP®, EA

Professional Memberships: Military Financial Advisors Association, Financial Planning Association, National Association of Personal Financial Advisers, National Association of Enrolled Agents, Military Officers Association of America, Tidewater Real Estate Investors Group
In addition to being a CFP® Professional, Paul is also the Director of the CFP Board Registered Program at the Regent University School of Law. He is responsible for ensuring Regent's program meets or exceeds CFP Board standards while preparing the next generation of financial planners. He is also an adjunct professor within the program, teaching the Capstone Course in Finacial Planning.
My Story
Shortly after my children were born I started to think about the future – theirs and mine. I wanted to be able to retire one day. I wanted the kids to be able to attend college. I wanted to take the family to Disneyland. I wanted to make sure all of this could happen even if I got hit by a bus. In short, I needed a financial plan.
At the time I didn't know much about it. I'm a smart guy, but I had no education in this area and I wanted help. I wanted a financial advisor. Someone who knew what they were doing and could give us expert advice on how to meet our financial goals. This was the early 1990s. If there was an internet I hadn't heard of it yet. We didn't even own a computer. I asked family and friends. So did Tade. We got some recommendations and sat down with some folks who called themselves 'advisors'. We shared our hopes and dreams. We told them what we had and what we wanted to have. Then they all went away for a week and came back with a bunch of beautiful charts and graphs. Some of them told us I needed more insurance. Some of them told us Tade needed more insurance. All of them told us we needed mutual funds with very high fees. None of them explained how insurance and high-fee mutual funds were going to get the family to Disneyland one day.
Something about their recommendations didn't feel right, but I didn't know what. I thought maybe I just needed some additional knowledge to help me understand their advice. I bought some personal finance magazines. Then I bought some personal finance books. I read quite a bit.
That's when I discovered the problem – they weren't advisors. They called themselves advisors, but they were actually salesmen. The problem wasn't that I didn't understand the advice they were giving, the problem was they weren't giving advice. They were selling me financial products because that's how they made their living. I don't have a problem with that if you're honest and open about it, but I wasn't at all happy with them pretending to be advisors. I dismissed the lot of them and decided to take care of things myself. (I was a bit rash back then.)
It wasn't a perfect situation, but at least I knew I could trust myself to put my own interests first. I made a few mistakes, but we have done well. The kids are through college (although, there is now talk of graduate school) and Tade and I are confidently looking at a comfortable retirement. We've had some good luck, but we've also had a good plan.
(Oh, and Disneyland was terrific, by the way. So was the Grand Canyon, Chimney Rock, and the summer we visited 5 different baseball parks in one week. Life is fantastic sometimes.)
After I left the Navy I first worked as a civilian for the Army and then the Coast Guard. Great jobs, but I felt a calling to do something more. I wanted to be that financial advisor I never found. The one who provides the best advice for the client without regard to which products pay the biggest commissions.
I went back to school. I earned the Executive Certificate in Financial Planning at ODU and became a Certified Financial Planner® professional. Then I worked as a tax preparer, becoming an Enrolled Agent so I could also be a federally-licensed tax planner. I joined the local chapter of the Financial Planning Association and they put me on the board of directors.
Along the way I met this guy whose experiences were shockingly similar to mine. Retired Navy, didn't like the advice he was getting, so he became a financial advisor – a real advisor. It was too good not to act on it –  and Redeployment Wealth Strategies was born. 
Now we are the financial advisors we were looking for more than 20 years ago. We don't sell anything but advice. Genuine financial advice. If that interests you, give us a call.